"Tatort Ozean – Dem Verbrecher Plastikmüll auf der Spur". A primary school project powered by Ozeankind® e.V.
It was in march 2019 when we got this call from a highly-motivated primary school teacher from the city of Riedstadt. Mid-may they were planning an environmental project week in their school, topic:"Tatort Ozean – Dem Verbrecher Plastikmüll auf der Spur" A project for kids from the age of 6 to 10 years. And we can be part of it. How cool is that?!
Cause as you might know we LOVE to work with kids on environmental projects. And we already did a bunch of them. Check other projects here.
What about the weeks topics?
In this week, various topics will be touched – trying to make the kids aware of the whole story of plastic and environment. Some details, please?
Marine environment
What is made of plastic, what is plastic?
Where does all the marine debris coming from?
How long will it stay in the ocean?
And what is the (possible) impact on marine animals?
Plastic in the foodchain (on our plate)
Cleanups
How to reduce plastic in everyday life?
By the way: did you know that we have discussed all those topics in our childs' plastic book? Have you heard about this?
So what is the role of Ozeankind® e.V.?
We have been asked if we could come over for a day – to hold a keynote for the children and to answer all the questions they might have. Yes we will come over, no doubt! Houston, we might have a problem … cause then we have found out that we will not be in Germany during the project week. Since the "core" of Ozeankind® e.V. consists of two people only, it might happen that we cannot do every keynote personally 🙁 Even if we want to.
That is why we try to clone ourselves in future 🙂 Currently we are piloting DILLKIND. DILLKIND consists of three wonderful ladies and supporting members of our NGO – from Herborn. And luckily … Riedstadt is in the same state as Herborn – Hessen. As an result there was no need to cancel the part of Ozeankind for this project. Plus – of course we have recorded a nice little video message for the kids! However, everything else was a DILLKIND story … it was up to them how the day would look like.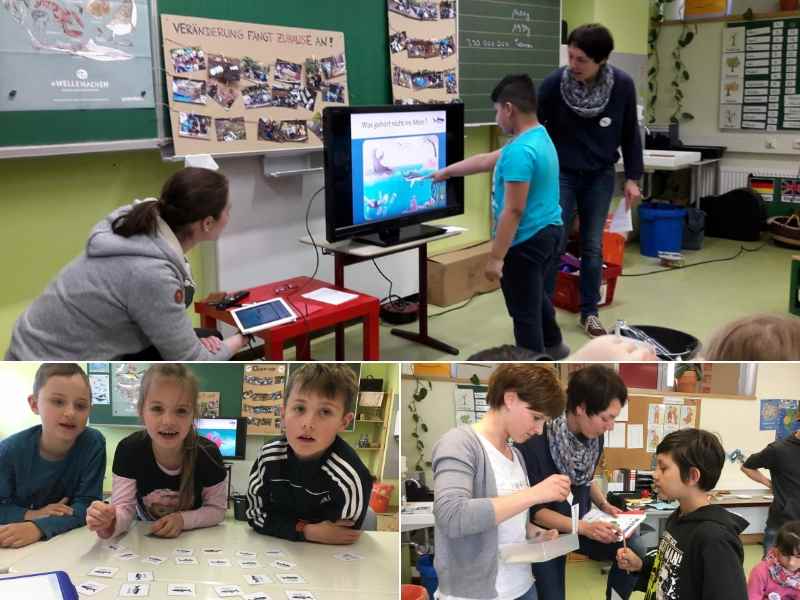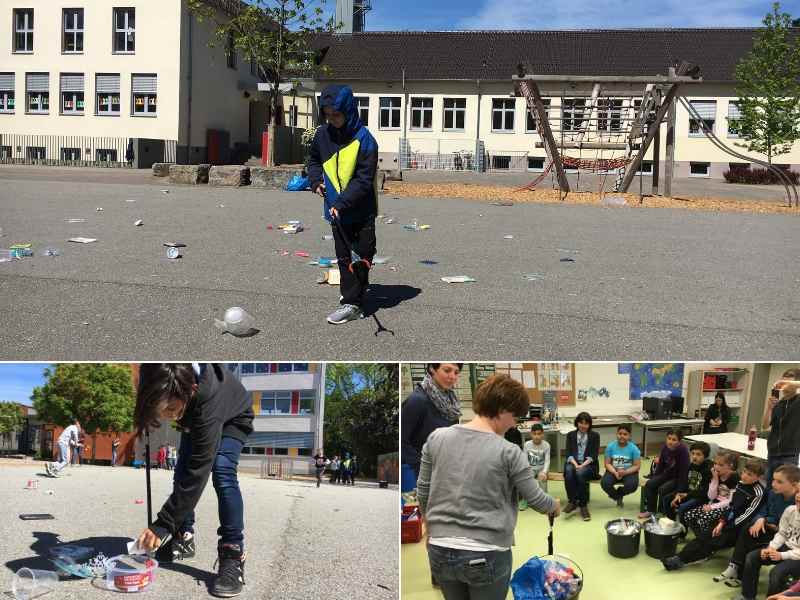 Within two hours only the kids were collecting plastic waste in their local direct environment, they have separated "good" from "bad" plastic and they also have learned why single-use plastic are such a big threat for our oceans. A special kids keynote and in the end – of course – some cool certificates for all youth plastic rebels!
It has been such a great morning for the kids – and we would like to give a special thank you to Martin Ripp, the highly-motivated primary school teacher and to three DILLKIND ladies Julia Hecker, Kristin Grau & Eileen Bornhütter.Note: As of August 2019 the DILLKIND project has been stopped until further notice.