Back to the roots: Ozeankind in South Africa
It was about 2.5 years ago when we were here … The Ozeankind journey has started exactly here, in August 2017. To tell you the truth, we had absolutely no idea that we have been on a journey 2.5 years ago. In Gansbaai we got to know great people & ideas which are still with us today in one way or another. After it was clear that we will travel to Zanzibar in February 2020 for our firstforeign project we also thought about some actions we want to do in Gansbaai: Ozeankind in South Africa.
Ozeankind ACTION
We spent 10 days in the region around Gansbaai – and we have held 4 lectures and 4 CleanUps. Plus we also helped out in the SwopShop of WhiteSharkProjects for 2 afternoons. By the way, did you know that here in South Africa we got to know the concept of the SwopShop for the first time? In 2019 we have also supported this SwopShop with donations. And today? Today there is the world's first Ozeankind SwopShop on Zanzibar. That´s how it should work! 🙂
These two afternoons in the SwopShop (which is located in a township) again have given us a lot. Because we could see what is handled differently here than with us on Zanzibar. We have learned what we definitely want to do differently (better) to make an even bigger difference for the people of Zanzibar.
Cleanups & Lectures
It all started with cleanups and it is still part of our strategy. Both in Germany and abroad. In our opinion there is no more effective way to give people a feeling for the environmental pollution caused by (plastic) garbage and above all to show them what they can do to avoid THAT from the beginning. Because collecting waste is at the "back" end of the chain. In the beginning is avoidance. But it is very important for us to take into account the different living conditions. People in Germany have completely different circumstances and opportunities to avoid unnecessary waste. Whereas here it is about creating awareness and giving tips that can be implemented here.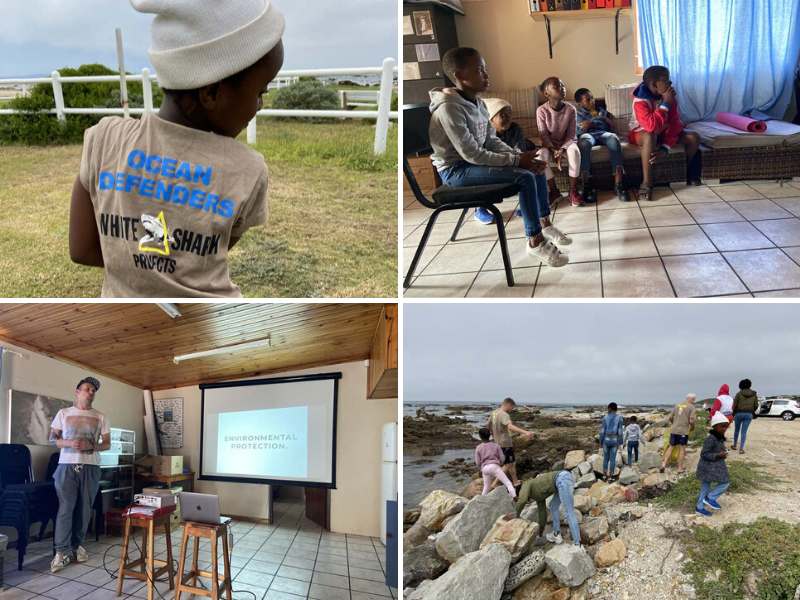 CleanUp Action at Pearly Beach.
Which was also a flashback back to the first, big(ger) CleanUp in the history of Ozeankind. Because right here, on Pearly Beach, in August 2017, we met our current business partners from our best-selling recycling bracelets. During a cleanup.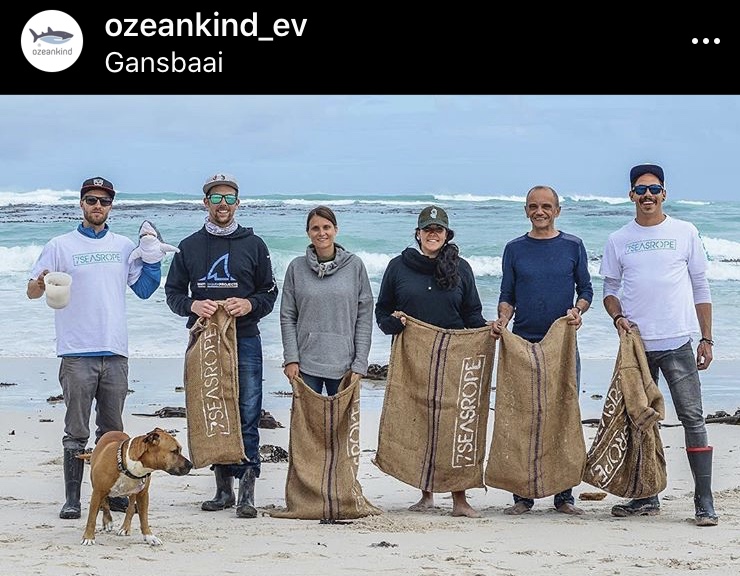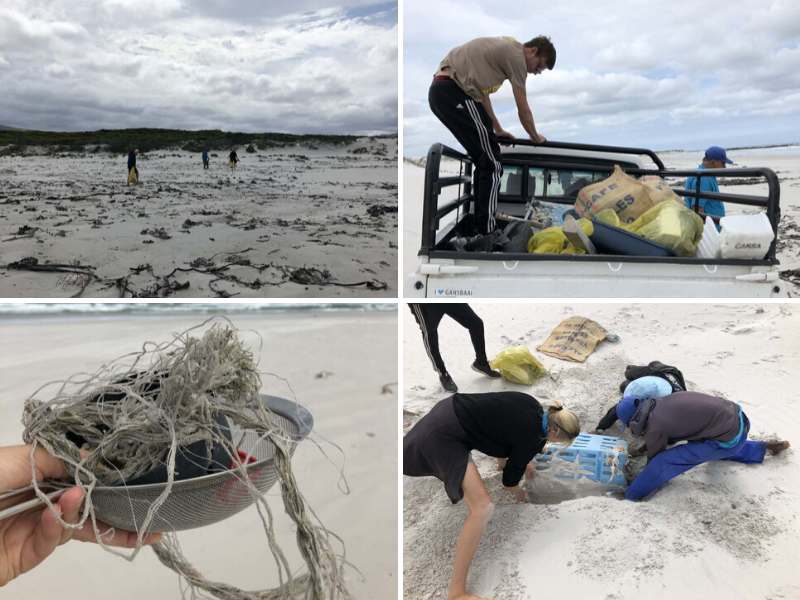 Today, business partners have become friends who work together to raise awareness for the global plastic waste problem and with every recycling bracelet made of beach trash sold (which we sell exclusively in our online shop) we fund further CleanUp activities here in South Africa.