Plastikrebell® CleanUp 15 – Germany is becoming a CleanUp-Country
Dozens of people participated in our most recent cleanup event in April. Again we have picked up other people's waste – as if it would be the most common thing ever. The Ozeankind CleanUp April. In the end we have summed up everything – almost one and a half ton! Plastic packaging of all kind, countless PET bottles, wheel covers, candy wrapping, crown caps, and endless number of cigarette buts and even a refrigerator … it is simply unbelievable and quite a surprise what we can find in our environment.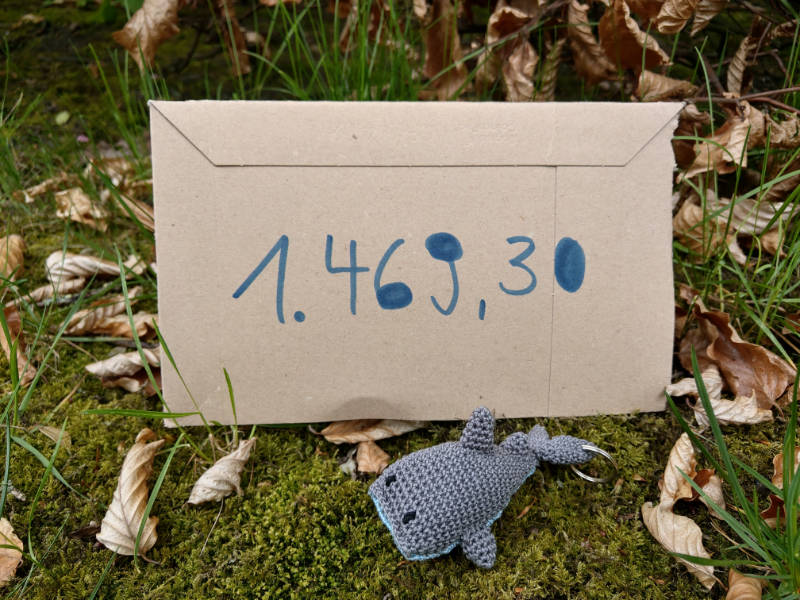 1.469,30 kilos of waste – 90% of it in Germany – Ozeankind CleanUp April
Our Plastikrebell® CleanUp is the ongoing proof of what is really possible when individuals all around us is taking action, when people leave their comfort zones while being part of the CleanUp. And once again we saw lots of people who already participated in the last months – and we saw people who had their very first cleanup, people who probably did hear about the event recently. Which we think is absolutely stunning!
Unfortunately, the by far biggest share of the rubbish has been found and picked up in a country where locals as well as international people might not expect that it is so damn polluted! In a country where we can find a more or less good recycling system (if you ask yourself why Germany only has a 'more or less' good recycling system, check our blog post about the Recycling-System in Germany), where you have recycling bins and a bottle deposit system. In a country where the garbage collection comes regularly and where the vast majority of people as well as the politicians still think hat we do not have a problem with plastic pollution. Germany.
What's our problem? Lack of understanding?
To us it is simply not acceptable that a lot of people do not care, that it obviously is too hard for them to take their rubbish back home, to put the waste into one of the recycling bins or maybe even carry small pieces in their pockets. Additionally – this is waste which you will not find in any STATISTICS. This is just 'there as well' – and nobody knows how much it is.
Berlin, Herborn, Chemnitz, Buxtehude
400 kilos here, more than 200 over there. Plus some kilos from other places and some grams from other cities. Some people are cleaning up while walking their dogs, some others organize local cleanups with a bunch of friends. It is so cool to see that more and more people are joining the movement, some even become repeaters …!
After the CleanUp is before the next one
You wanna join us next time, be part of the team and make your own contribution for a cleaner environment? Wanna be part of the Ozeankind® DRIFT? Just check the Facebook-Page of Ozeankind® e.V. or our Instagram page – over there you will find all the upcoming events and much more!
Maybe you even want to meet the founders of Ozeankind® e.V. personally? Check this page: Events