Plastic Waste in paradise – our cleanup in East Africa
As soon as it was clear that our next destination would be Zanzibar, we immediately started with our usual research. How about the local situation? How much plastic waste would we find? Do they have a sustainable way of disposal? And we have found exactly one company – ZANREC. This company takes care of the garbage disposal from the hotels and the recycling of some garbage on the island. And some messages and mails later we were standing in front of the school – and our cleanup could start soon. Check the VLOG here.
Okay cool, but who is Zanrec Ltd. and what do they do?
It is a Zanzibar-based recycling company with more than 10 years of experience. Together with the government and some local communities, they have established a proper system that collects, sorts and recycles waste from partner hotels across the island.
It´s their aim to improve the protection of Zanzibar's nature and they want to ensure that eco-tourism will have better prospects for the future on the island. So our visions are kind of a match. Because we both want to raise the awareness for a more appropriate treatment of waste and the recycling of it, especially of the plastic waste.
An organized local CleanUp – from us – we couldn´t think of that a few months ago.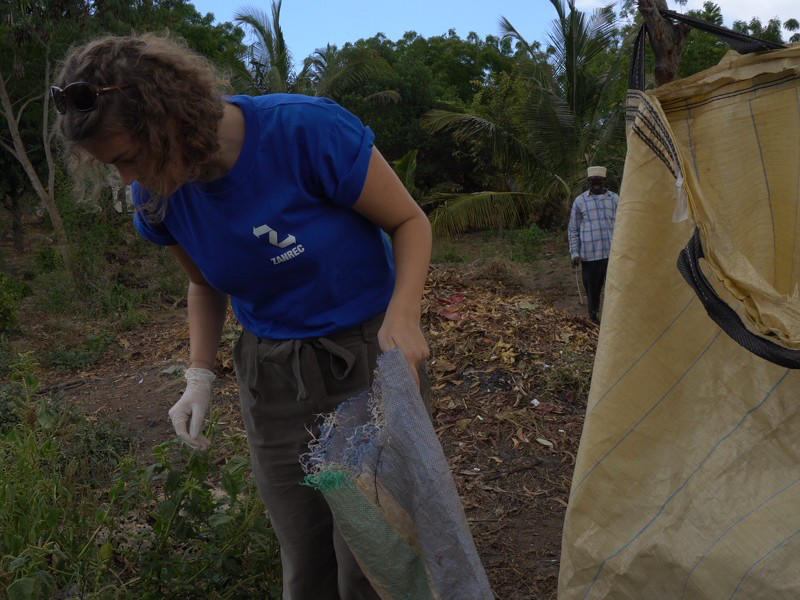 It was four years ago when we have put our bare feet on this island for the first time. It has been our very first long-distance trip and was our starting point to explore the world. As far as this is possible with a job keeping you busy 40 hours a week and allowing you 28 months of vacation per year.
So when we have arrived at the airport a few days ago, we didn't feel like strangers – but also not like at home – maybe you can imagine that it's kind of a special feeling when you travel to a country a second time. Zanzibar has got something special. An own vibe. "Pole, Pole" – that´s what the locals say. Translated it means something like "slowly, slowly". And that´s how the days are over there – relaxed.
Our communication with Zanrec was "pole pole", but with a bit of a structure. Maybe this was also caused by the german-speaking contact person on their side. So the plan for our partner cleanup has been setup fast. On Thursday we have been picked up by their driver and brought to Stone Town. The place where we met the employees of Zanrec and 2 girls from Munich who also wanted to join us. The place where we wanted to cleanup is a village in the North of the island: Kendwa. About 30 school children at the age of 8-12 years were already waiting for our arrival. All those kids were part of the schools environmental class – and they wanted to do the cleanup together with us.
The waste situation on Zanzibar
The entire archipelago of Zanzibar (this included Pemba) produces about 96,000 tons of garbage every year. It is estimated that due to a lack of political interest and a lack of governmental waste management, 183,5 kg of waste is illegally disposed of in the environment every day. Imagine that, that´s the weight of a Boeing 747 every day! 🙁
Although plastic bags are not allowed on the island.
This does not only lead to a huge damage to the environment, but also to serious health problems for the population. People live surrounded by their own garbage, children play in the middle of it, animals eat waste and the local vegetables are grown on the same ground. That can't be healthy – for nobody!
With this situation, Zanzibar is not alone! It is a global problem that other island see as well: a missing system of sustainable waste management. We have seen that on Maldives before.
Tons of waste in an island paradise – who wants to go on holiday here?
Anyone who wants to spend the well-deserved and long-awaited holiday and then you come to an island where it smells in some places and where is (a lot of) garbage … will most likely not come back.
Often we'd hear sentences like, "It was pretty, but it was really dirty." … "There's garbage everywhere on the beach." … "Snorkeling between garbage? No thanks".
When a friend would tell you those kind of stories from his vacation, would you want to go there? Probably not. Or you wanna go there even more?
More garbage usually means fewer tourists, especially long-term. This would mean less income for local tourism which translates into less money to live for the locals. So with this – we´d help nobody.
Cleanup in Kendwa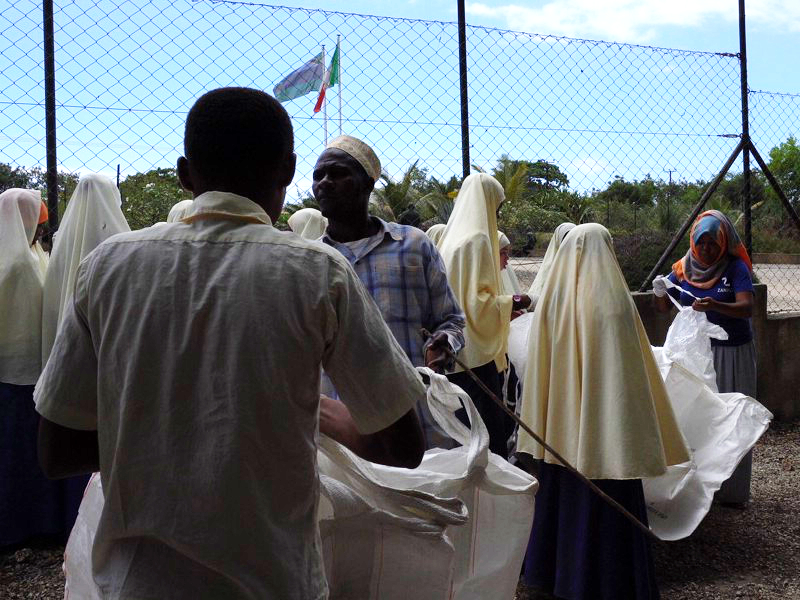 It has been such a great feeling to do something good together with so many small hands. We were walking down the schoolyard and picked up everything that didn't belong into the nature: from plastic lids, leftovers of toothpaste tubes, plastic bags, to various clothes leftovers and all kinds of small stuff. As we went about our work with the environmental class, other students became curious. They were watching us. Without us being able to communicate in their language, they also started picking up garbage and throwing it into our bag. As if it would be absolutely normal. However, others have been a bit shy, just checking everything from behind the corner.
Beside the schoolyard we have also cleaned a street together, which led to a kind of playground. This, by the way, was also one of the collection points of Zanrec. You could find several large bags – one for glass, one for paper, one for aluminium and another one, of course, for plastic.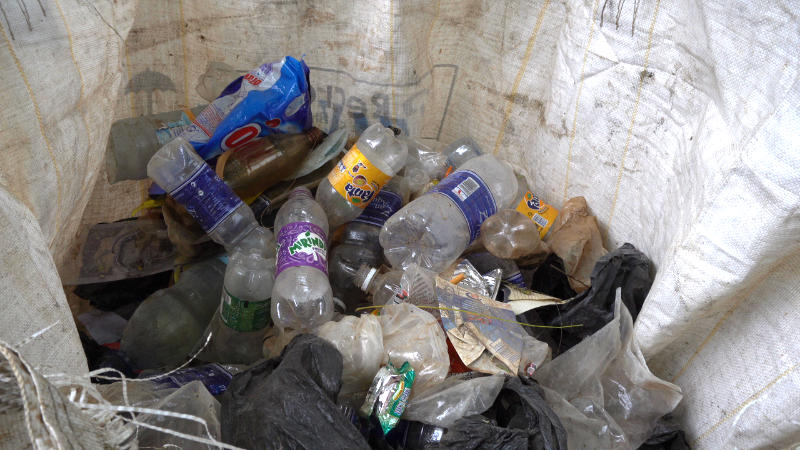 We have been cleaning up 125 kilos of waste – together. Besides that, we have been so lucky to look into the children's bright eyes – were paid with their smiles. This is something you cannot pay with money! And that´s why we do what we do.
We wanna give something back. Trying our very best to make the world a slightly better place – for those kids and the ones after them. Everyone can do something, that´s crystal clear! Let´s act together!
You wanna know more about us and our events? Check our CleanUps in South Africa.