Goodbye 2018 – the 12th cleanup is history.
Personally, for us this cleanup on Mauritius should be a highlight, a good end of the story 2018. For the occasion of our 12th rebel cleanup last weekend, we wanted to organize a huge event together with the branch of a big European NGO. That was actually the reason why we came here by end of September! But everything should be completely different than expected … still our 12th cleanup event has been a huge success.
Why are we here on Mauritius?
It should have been the first official trip being a recently founded NGO. Back in summer we thought what we could do in November when we will celebrate our birthday. So, after our research we have contacted a cool NGO from the island, telling them about our plans. Some very positive emails later we finally decided to book the flight and organize everything else together with our friends on site – while being on the island. But then things changed.
Check our first status post on our Facebook page – we´ve made a video. You can check it directly here: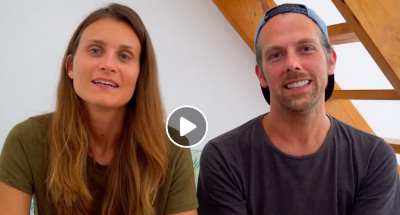 It´s one of our main goals to be as transparent as possible and to stay authentic. Always. That´s why on our channels you will always find articles and news about all of our projects as soon as they´re ready to be officially published.
Again we had so many great supporters during our 12th CleanUp! Whether in Thailand with 150kg (SoulcoverCo), in Dortmund with 58kg (leavingcomfortzone), in Stuttgart with 8kg (Duschbrocken), in South Africa with 30kg (7seasrope) or in Chemnitz with an amazing event of Explainora with 600kg of garbage.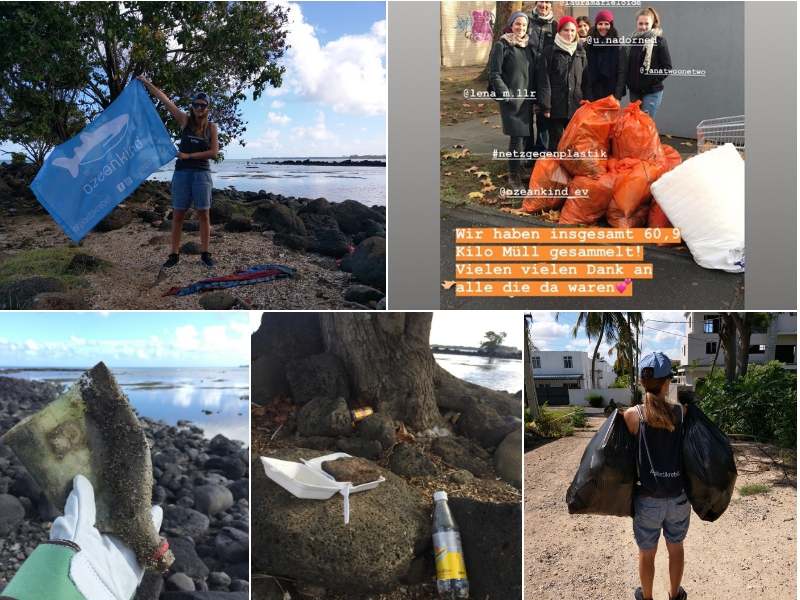 So together with our amazing community we have managed to pick up 1.456,05 kilo of garbage within 48 hours only. The frightening thing about this number is how much of this waste has been collected in Germany: one whole ton of the garbage has been picked up in Germany alone. Although we actually have waste management AND recycling opportunities (compared to other countries). One question needs to be allowed: "What kind of consciousness so we have in Germany?"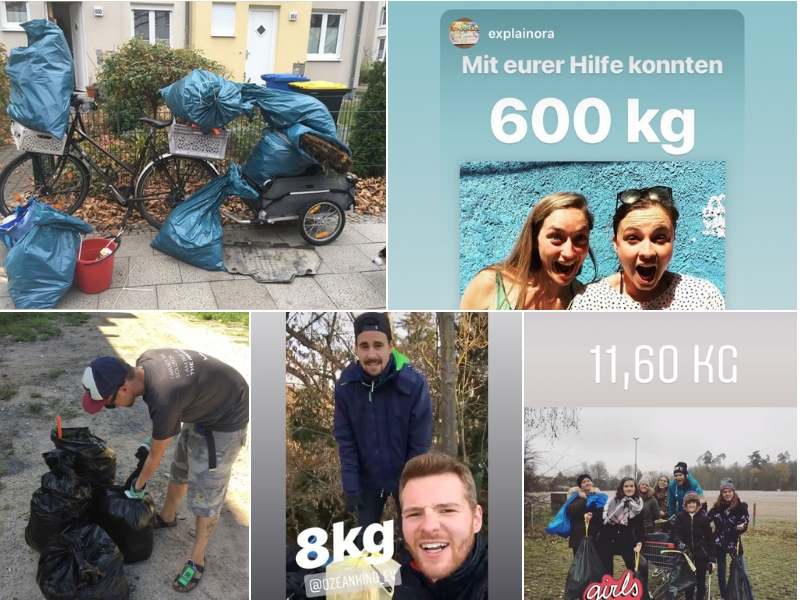 We would like to shout it out load: Thank you! To you. Thanks a million for a great 2018 and the 12 successful cleanup events in the last 12 months (from November 2017 to November 2018). Without our great community, we both couldn't have made such a big difference on our own.
Find the complete video here: